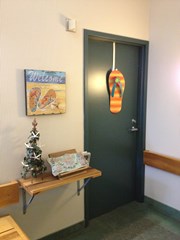 Are there waiting lists?
Yes, most of our subsidized housing programs do have waiting lists. The lengths vary, but in general a wait of a year or more is typical.
Do I need to be a resident of the community to get on the waiting list?
No, not at all. Where you live now does not affect your placement on the waiting list.
What if I'm not ready to move this year, but "just looking" for the future?
As noted above, waiting lists can be lengthy. If you qualify for elderly housing, you should consider putting in an application, even if you are not ready to move. That way, when you ARE ready, you won't have to face a long wait.
Sometimes an applicant's name will rise to the top of the list and that person still isn't ready to move. That's okay, too, because filling out an application is not a commitment to rent an apartment.